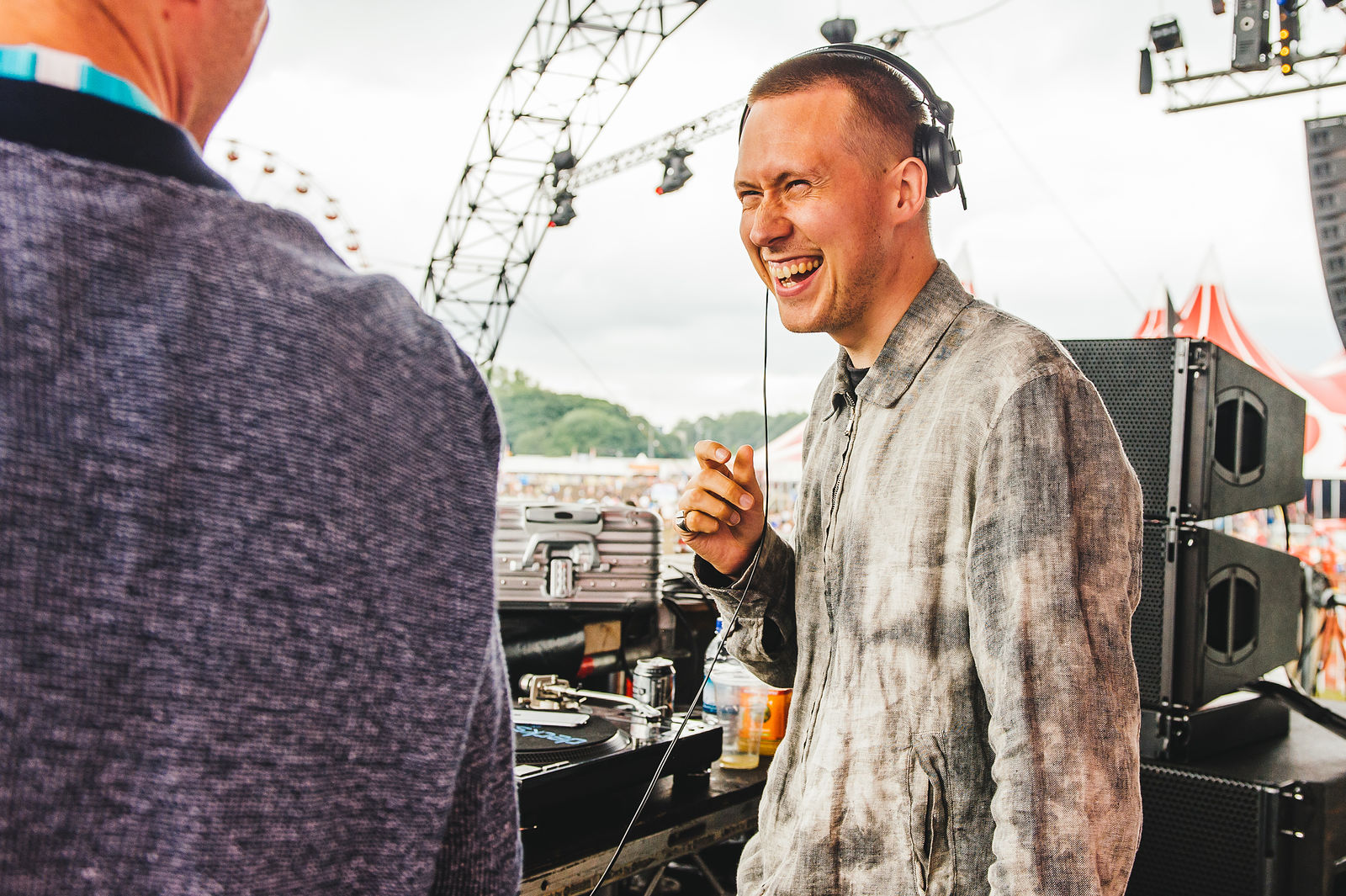 Hailing from London – Peter O'Grady – better known by Joy Orbison or Joy O is one of the front-runners of english electronic music, and there's reason for that. Joy released his debut EP "Hyph Mngo" in 2009 via Hotflush Recordings, achieving millions of listens over the years.
With acknowledgement and praise from some of the biggest names in the industry, Joy's "Hyph Mngo" was labelled the most 'forward-thinking dubstep track of 2009 and received global floor-play for the following years.
Voted #1 Fact Magazine's top 100 tracks of 2009, Joy's "Hyph Mngo" allowed him to make a huge splash in what was already a very competitive industry. Club bookings then started to pile in, and Joy's name was already bigger than names that had been around for many years before him.
O'Grady credits his Drum 'n' Base legend uncle Ray Keith for introducing him to Jungle and UK-Garage music at a young age. He grew up in South London listening to Garage icons like Todd Edwards, Groove Chronicles and Zed Bias which played a massive part in influencing the music that he then went on to produce and play at gigs.
Take a listen to Joy's Dekmantel podcast here:

Starting primarily with the production side of music, Joy's interest in dance music would be complimented by his uncle Ray gifting him albums and records that he was making at the time. Between 18-21, production was more of a hobby but he soon came to realise that this was what he loved, not to mention that he could make a prosperous career from it.
There is no doubt in our minds that Joy is going to bring a whole other dimension to this festival, and we couldn't be more pleased to have him with us. The hype that surrounds this young Londoner is no false pretence, so believe it when we say that this man will be incredible playing in the idyllic mountains of Montanejos.
Accompanying the likes of Jon K (with whom he will be playing B2B), Dan shake, Axel Boman, Edu Imbernon, Pépe and Hamish Cole, the event's roster is really starting to shape up as the our best edition for Dias de Campo.
Get your tickets for Dias de Campo here.
To get on our Party ?, buy here.
theBasement team.