Whilst we are still feeling completely festive after a hefty March delivering nothing but the best house music to our favourite family, and using 'it's Fallas' as an excuse to drink until our hearts were content, we still have one thing on the brain……summer 2019.
The fifth and sixth of July this summer will see theBasement collaborate together with La Darsená hosting one of the most anticipated electronic events the world stage has to offer, featuring not only your local house selectors theBasement Soundsystem and the prominent Swedish powerhouses that make up Studio Barnhus, but also two formidable female electronic DJ's, bringing a whole new dimension to the event, and hitting the stage with an unforgettable B2B set. Those two Dj's are Steffi and Virginia.
Steffi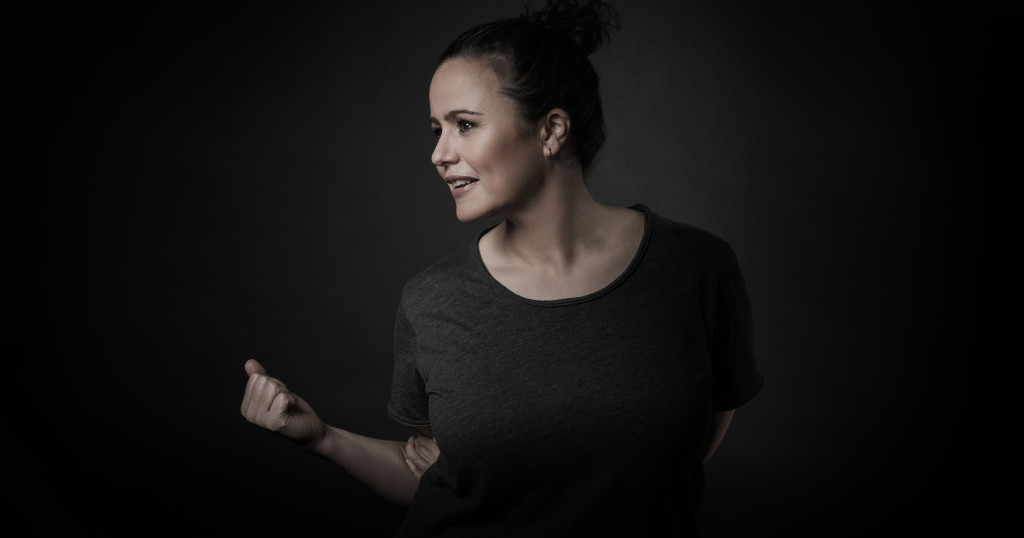 With a musical production interest blossoming in 2002, Steffi saw that after some time creating sounds from her house in the Netherlands that the her arsenal of production skills could take her to the next level in the musical world. After a period of playing in her hometown and leaving her mark there, she then decided to move in 2007, and quickly becoming the global epicentre of electronic music, Berlin was to be the city which welcomed her with loving arms.
She quickly entered the limelight of Berlin's electronic scene and held a residency at Panorama Bar in Germany's famed Berghain club, creating herself a status of not only an expert within production, but also behind the decks at the most revered club in the world. With that said, Steffi holds a unique position in the world of electronic music, one which looks further afield than playing before thousands at packed-out stages, but extends in work as a sedulous producer that makes this dutch woman the genius she is. To date, she has released six albums, two of which on Berghain-owned label Ostgut Ton, as well as releases on Permanent Vacation and Underground Quality, not to mention the ownership of her three labels, Klakson, Dolly and Dolly Dubs, which have resumed to show her ballsy, genre-defying eclecticism as she looks to take her musical career to the next level.
Steffi runs her three aforementioned labels alone, and with a non-promo policy, she has neither press nor advertising for any of the tracks released describing the music as "just for the lovers….they know the product will be in [local] record shops in two weeks".
I can't lose control of cooking in my own kitchen!
Her impressive home-studio in Berlin is what many would call the perfect set-up, and with a bounty of synthesisers from the 80's and 90's, as well the hard-to-acquire Japanese drum synth Ult Sound DS-4, it is clear to see that this armoury helps to make a growing discography of warm, classic-inspired hardware-enriched records, complimenting this dutch virtuosos erudition.
Steffi is flying the flag from her home in Berlin, and playing alongside the likes of New Jerseyan celebrity Kerri Chandler this summer, as well as previous releases on her labels from the likes of Boddika and  Dexter, one need not too much detail to boast this dutch women's prowess.
Yours & Mine, Steffi's debut album proliferated her career in 2011, providing her a springboard to experiment with not only a plethora of different sounds, but also of genres. Despite being known for her ecstatic sets and ability to mix most genres together and make it sound like the two were made to be played together, this debut album is very much one of Deep House, and this is where it all started for young Steffi. On the album features DJ, producer and Vocalist Virginia, providing a sensual and bass-driven sultry vocal on "You Own My Mind" that nicely underlines the album's strengths as well "Yours" prevailing dance floors for some time with it's hypnotic brand of techno.
 I'm this far now in my career that I just wanted to really do something without having a concept in mind, and just go with the flow and explore the possibilities if I really don't put any limitations on myself.
The latest of her albums, World Of the Walking State is a musical egress from what we have heard previously from Steffi, and we can't complain. She has talked previously of embarking on a new musical episode, one that diverts from her original grain of sound, and looks forward to new entirely new electronic terrain. One can easily hear the shift that has taken place within her music, and how mature sounding each and every song is on the album. With subdued melodies interacting with each other, Steffi holds the listeners hand as she takes you on a journey through the aerosphere of her new-found bewildering but delightful music.
Have a listen.
Virginia
Growing up in Munich, the accomplished DJ, singer, songwriter and producer Virginia has been around the block for something of a decade. Inspired by house and electro tracks dating from the 80's and 90's, Virginia soon came to realise that life in front of the crowd was her vocation. With sets a far-cry from what one would call conventional, Virginia incorporates live vocals whilst mixing her discs which is by no means heard of nor common in the industry.
Her Boiler Room set in Dam is worth a listen:
You can hear her smokey vocals penetrate the song at the 3:30 mark in her BR set in Amsterdam sounding exactly what you would expect on a pre-recorded track. One can literally feel the room shake as she rocks the crowd…or maybe thats just the speakers ?.Virginia never fails to surprise her audience by letting her raw prowess and singularity shine through and she has been since the late 90's when she graced the stage with her extraordinary skills.
She brings a breath of fresh air to the game and no one can complain.
A dame in her own right, and a genius both behind the decks and particularly when armed with a microphone, Virgina, like Steffi, has held a residency at Berghain's Panorama bar for some years following that in Frankfurt and Munich. Her standout single 'Yours' from 2011 produced by good friend/DJ Steffi showcases how her sexy and sultry vocals are perfectly aligned alongside a sensual relaxed house track.
Co-produced by Dexter, Martyn and Steffi, Virgina released her first studio album "Fierce For the Night" also on Berghain's OstGut-ton which perfectly displayed her vocal aptitude and was a true ode to traditional analog house music. Perfect for clubs, various tracks became synonymous with dance floor beats, and were an instant hit as soon as media platforms got hold of them which just goes to show what this young prodigy is capable of.
That said, despite managing to keep the sound consistent throughout said first studio album, the theme of the songs does clearly change after every few songs, which isn't apparent in many contemporary pop albums. "Funkfert" was one of the biggest hits on her album, and that doesn't surprise us. The lyrics throughout the album pursue the same theme, and with a snippet of her verse detailing "I don't want your loving, don't wanna feel like this" as well as swinging drums and minimal baseline –  this definitely follows suit.
This is one of our favourites:
If you haven't already, check out the line up for our first appearance at Music Port Fest, the pacemaker for global electronic dance music located in Sagunt, Spain.
Get your tickets here and we'll see you there below the July sun with only the best house.
theBasement team.